Visit to IIIDEM-Dwarka
Director General-SDC, Manuel Sager, and Ambassador Andreas Baum visited the under-construction site of the India International Institute of Election Management (IIIDEM) in Dwarka, New Delhi. The building has received technical assistance from the SDC-funded Building Energy Efficiency Project (BEEP) to make the upcoming campus energy-efficient and thermally comfortable. The project is expected to be completed early next year. The visit was followed by a round-table discussion on 'Public & Private Sector Collaboration to Promote Energy-Efficient Buildings'. The round-table meeting was attended by industry stakeholders and senior officials of the Bureau of Energy Efficiency (BEE) and the Central Public Works Department (CPWD).
New Delhi
February 2018

Regional Consultations for Development of Energy Conservation Building Code – Residential (ECBC-R)
Regional consultations were organized in multiple cities to discuss and deliberate on the ECBC-R and its specifications so that the Code can be developed in a way that can be used throughout the country.
Chennai
January 2018
Kolkata
January 2018
New Delhi
February 2018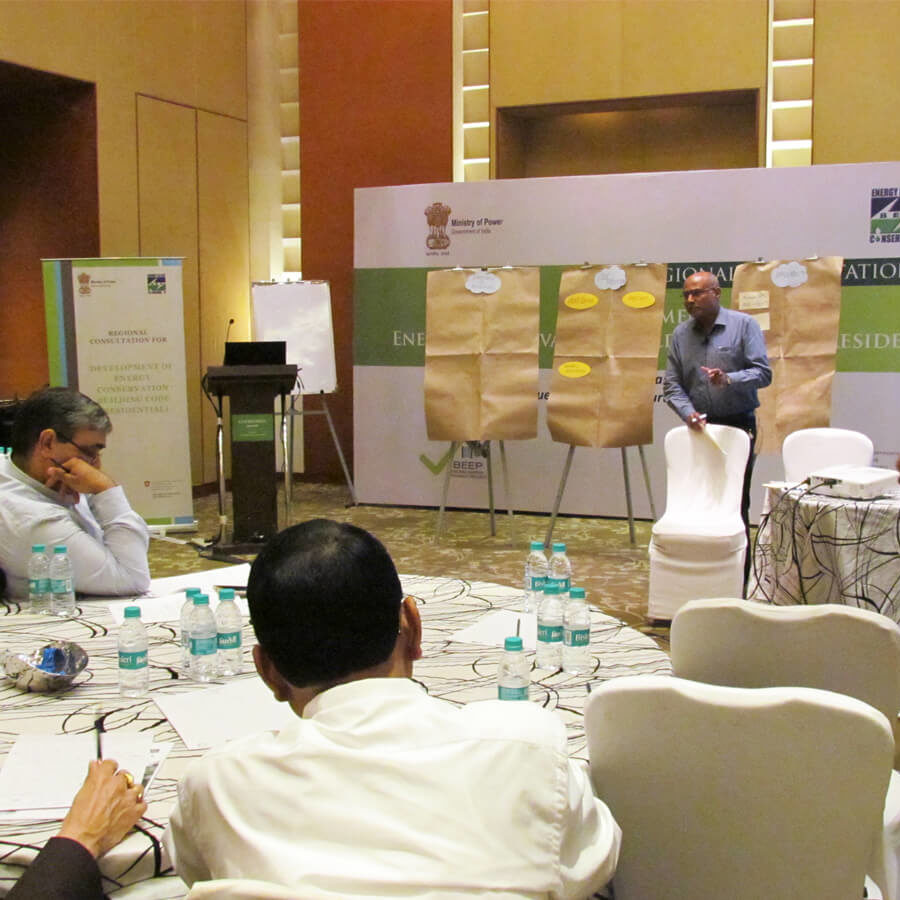 Mumbai
February 2018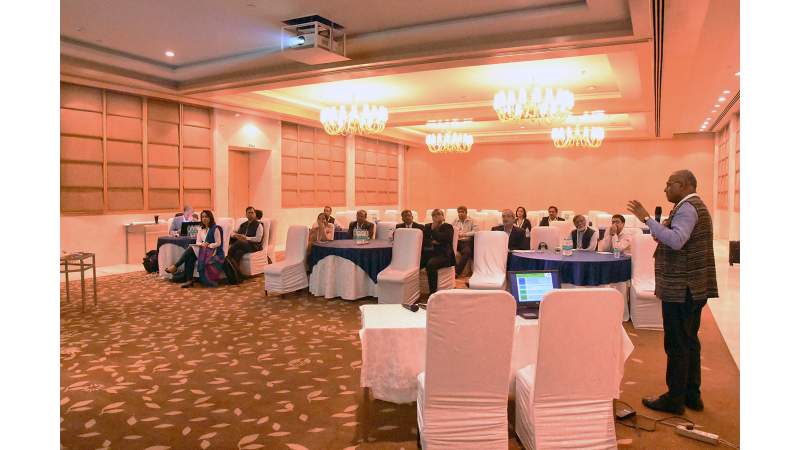 Round Table Meeting on 'BEEP Regional Networks to Promote Energy-Efficient Buildings'
Organized by BEEP, the objective of this round-table meet was to discuss the current status and trends regarding the uptake of energy-efficient building designs and technologies in the four regions: Chennai-Bengaluru-Hyderabad; Pune-Mumbai; NCR-Jaipur; and Ahmedabad-Rajkot. The meeting helped in identifying the gaps and in critically examining the BEEP regional network concept.
New Delhi
February 2018

BEEP International Conference
Organized by BEEP and titled 'Energy Efficient Building Design: Experiences and Way Forward' the two-and-a-half-day conference brought together more than 150 building energy experts, practitioners, and other Indian and international stakeholders. The conference acted as a knowledge and experience-sharing platform on key aspects of building energy efficiency.
New Delhi
November 2016

Visit to the Energy-Efficient Building of the Rajasthan Forest Department – Aranya Bhawan
Dr Pio Wennubst, Assistant Director General, Swiss Agency for Development and Cooperation, Bern, and Mr Sanjay Seth, Secretary, Bureau of Energy Efficiency (BEE), visited Aranya Bhawan. For this building project, technical assistance in the form of design charrettes was provided under the Indo-Swiss Building Energy Efficiency Project (BEEP). This is the new office building for the Rajasthan Forest Department and was inaugurated by Ms Vasundhara Raje, Chief Minister of Rajasthan, in March 2015.
Jaipur
August 2015

National Workshop on Building Insulation Material Application and Testing
This event marked the signing of MoUs between BEEP and five partner labs as well as the release of BEEP training manual for insulation material test labs. The India Insulation Forum had formulated an applicator's training manual, which was launched along with their website. The programme also initiated discussions on testing of insulation materials and strategy to expand the market for building insulation materials in India.
New Delhi
June 2015

Designing Energy Efficient Commercial Building: Learning from Developers Experience
BEEP, BEE, and SDC organized an event to recognize and award the building projects for which BEEP has conducted Integrated Design Charrettes for energy efficiency. These exemplary projects had actively participated in the design charrettes and availed the technical assistance for designing and constructing an energy-efficient building.
Gurgaon
November 2014